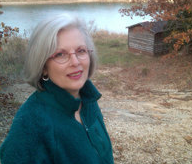 Follow Sheri on Goodreads or at www.amazon.com/author/sheriasutton.
Sheri's new book, Songs of Faith and Hope, Meditations on the Psalms, is now available on Amazon.  More information will be available on this site soon.

Sheri A. Sutton graduated from Midwestern State University in Wichita Falls, Texas and spent the majority of her professional career in the accounting field. Her work experience also included teaching, technical writing, and the editing of a business newsletter. She retired in August 2009 to pursue a writing career.
Sheri is the author of the daily devotional And So It Is, and has recently released her fifth book, 40 Days, A Journey of Prayer. In addition, her books  include The Light of Christmas and In Remembrance of Me. As a devotional writer, Sheri has been published in the Secret Place devotional magazine and the Lenten Devotions on the Lord's Prayer.
She is currently a member of the Wichita Falls Poetry Society and the Poetry Society of Texas and has been recognized in various contests. Her poetry has been published in the Wichita Falls Literary Art Review magazine,  Lifting the Sky, The Poetry Society of Texas' A Book of the Year and her own poetry project, Memorable Moments. During 2015 as a member of the Times Record News Editorial Board, Sheri wrote a monthly column that appeared in the Sunday Edition.
Sheri's life experience includes being a daughter, sister, wife, mother, and grandmother. She is a survivor of cancer and divorce. All of these experiences have strengthened her faith and belief in a God who is ever present to guide, comfort, heal, and strengthen her each and every day. Sheri is available to share her faith and life experiences through public speaking, workshops, Bible studies, or other similar events. In addition, she also offers professional services that include writing and editing for books, newsletters, and other materials for individuals, companies, or organizations. Fees for these services are competitive within the industry.
Sheri and her husband, Mark, live in Wichita Falls, Texas.
To purchase a copy of one of her books, utilize the link on any page or order from your local bookseller or preferred on-line retailer. See the Book page for more information. Visit the Events page for book signings and other events in your area. For more information, questions, or comments, please complete the Contact page.